inspired01



Joined: 24 Oct 2009
Posts: 2

Posted: Sat Oct 24, 2009 8:10 pm

Post subject: Looking for a costume.

---

First off, Hello to all of you. I didn't know forums like this existed when I decided to make my My batman fan film, so I'd just like to say this forum is awesome.

I'm having a little bit of trouble with the costume. My project is a comedy, so it's not like we need an foreboding, ultra relasitic type suit. We just need a good one. What should I do? Can anyone help me here?

Thanks,

Van.
Darth_Sylon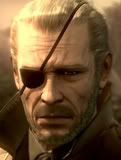 Joined: 22 Jan 2008
Posts: 302

Posted: Sun Oct 25, 2009 2:42 pm

Post subject:

---

It's Halloween time so now would be a good time to go out to shops to find costumes. You won't be likely to find anything good though.

Check online costume stores. If you want a good costume you're going to end up paying more.
_________________